Shopping in Genova
Mr Wannabeawog and I are staying smack in the middle of the old quarter of Genoa. Absolutely stunning. The shops are so vibrant and full of unique items. I'm worried about ditching Mr Wannabeawog and getting some alone time (read shopping time with no nagging spouse). Well, it wasn't hard really. The Salone Nautica is on and yesterday, I wandered around the boat show and sighed alot. Moaned abit too! Mr Wannabeawog was more than happy with my suggestion that he heads out there on his own today.
"But what will you do?" he asks.
"Oh" I respond "I'll think of something, I'm sure!"
And off he trots.
I hit the shops within 2 minutes of his departure. Winner, winner as I found lots of lovely things and cheap as chips.
Here's some idea of what you get for your Euro.
The shoes below are a soft walking shoe adorned with Swarovski crystals….price $54 Euro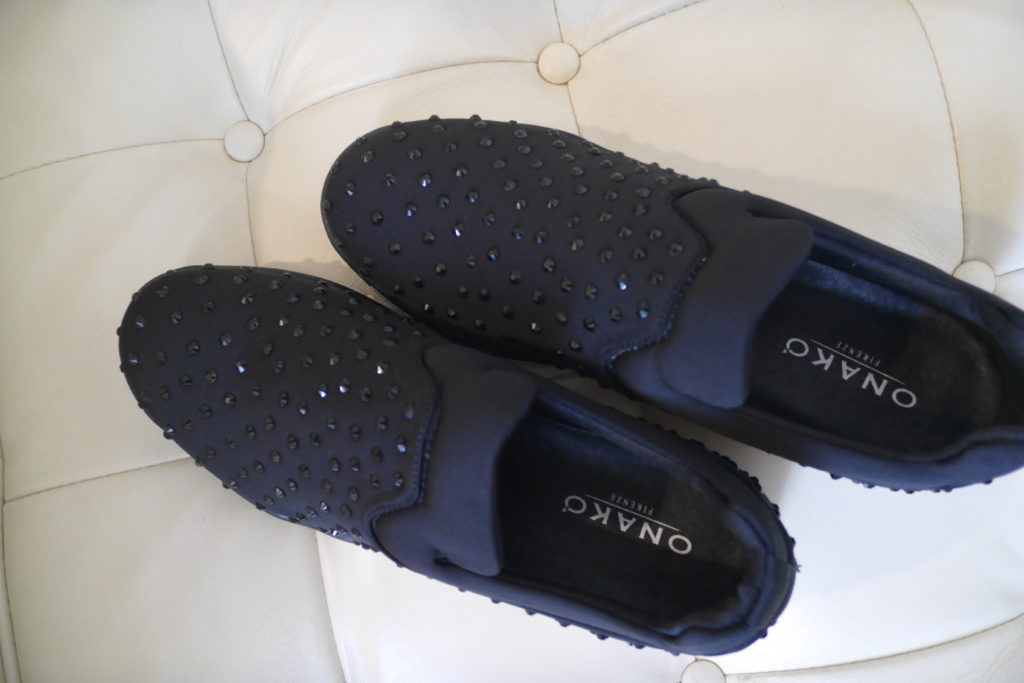 Casual shirts are about Euro 10 each. The jumper below was a bit more expensive at Euro 11.99 but it is carrying a mother load of crystals too.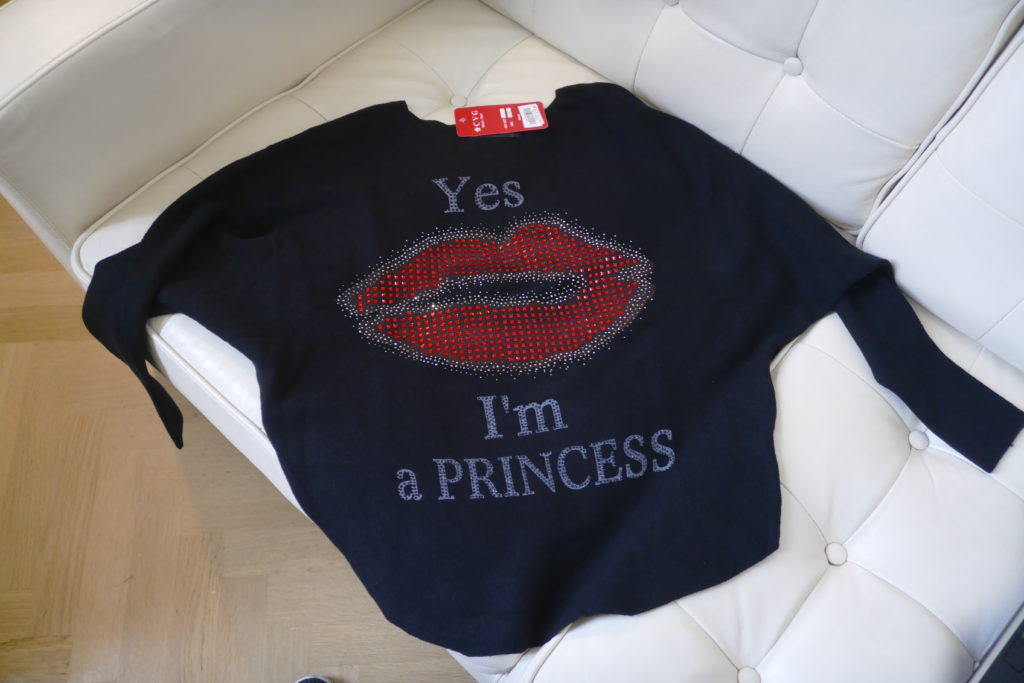 I know….I love sparkly. Just cannot help myself 🙂
Mr Wannabeawog is going to be so impressed with how much money I have saved him! Let's hope he is as prudent at the Boat Show.
Ci vediamo doppo. XX
Please follow and like us: