Aero Club Como
Both Mr. Wannabeawog and I wanted to do a Lake cruise however, our last minute plans were not accommodated by the tour operators as they were fully booked. No matter, Mr. Wannabeawog is a seasoned skipper (despite he thinking the sun sets in the south in Italy) so we rent a boat and take off.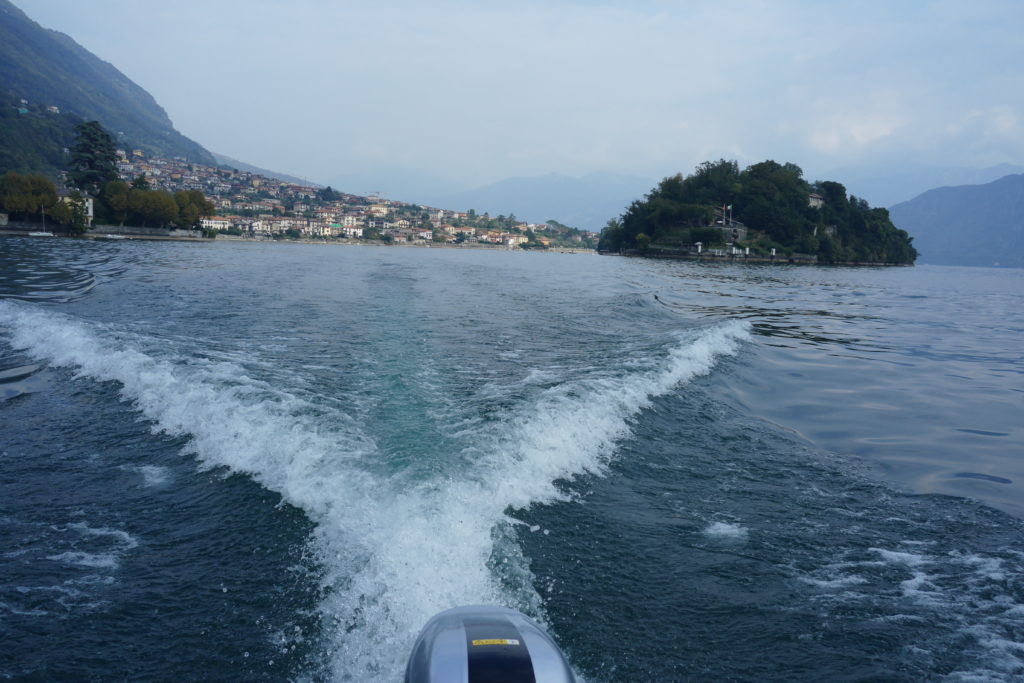 We plot a course down one arm of the lake and decide to make it to the town of Como. In all, it will be a three hour trip. We head for Menaggio, take a turn past the island and look for George Clooney's place. We only planned this so we could find our way back as in reality, no matter where you go on Lago Como, you are surrounded by beauty. The play of the light on the mountains are a amateur photographer's dream.
Finally we find Villa Oleandra (only because all the tourist tour boats stopped in front of it).
We hit Como and man oh man, there are boats everywhere and a bunch of yellow markers strung out across the lake. I'm getting jittery and start offerring gentle advice like "Wannabe….DON'T GO NEAR THOSE" and "Wannabe…TURN AROUND". As normal, I am completely ignored as Mr. Wannabeawog has a condition known as 'temporary deafness'. It attacks him a few times a day but he refuses to see a Doctor about it.
I shut up for a bit and we head right into the thick of it as he has spied two things. A Yacht Club and a Aero Club. My husband is obsessed with boats and planes (and cars and electronics and generally all things expensive). At this point, I realise what all the yellow markers are for. They are a runway.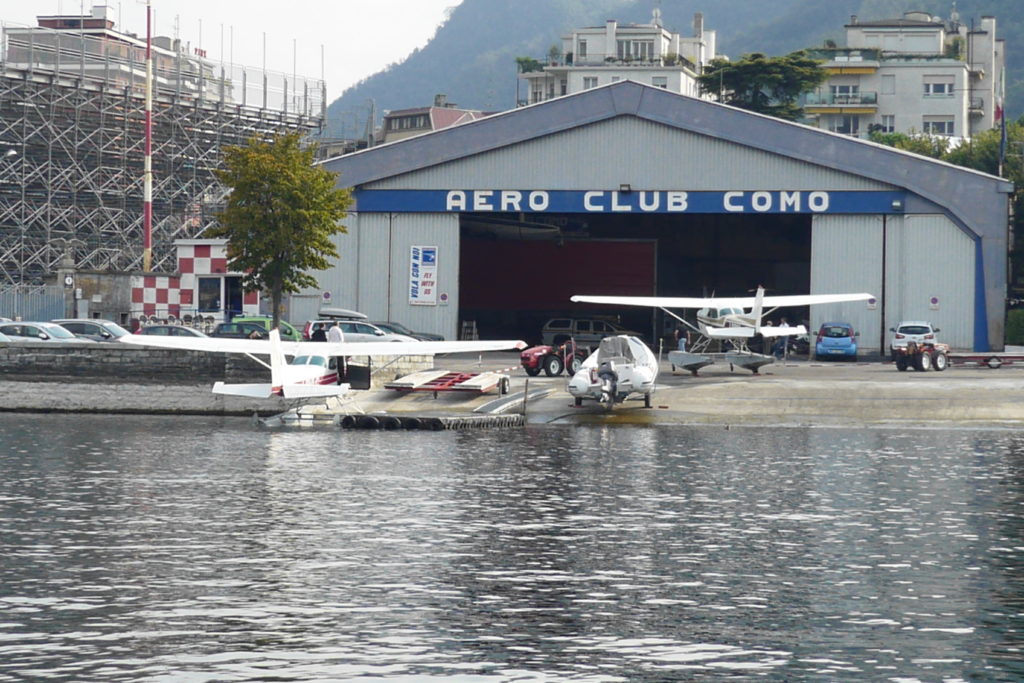 There you go! We were lucky we weren't run over by a plane.
Mr Wannabeawog then tries to convince me to go into the Yacht Club for a drink but I doggedly refused. The wind has done a number on my hair and I was wrapt up in any piece of rag I could find to beat the cold. No way I was going anywhere near those elegant Italian ladies sipping their Prosecco whilst looking like a battered laundry maid. So, we turn and head back upstream. I was able to snag a few picture of Varenna as we head in. All in all, great fun and truly, the hardest part was trying to find a private spot to pee.
Ciao for now XX
Please follow and like us: