International Language of Shoes
Mr. Wannabeawog and I head to Portobello Street  to check out the quirkier parts of London. We wander the shops and finally find a great little restaurant (Italian of course). We sit and watch the passing parade.
Londoners are an eclectic mix of every style, race, religion and colour. They have blended into one lively community and still manage to stay unique. As I watched punk rockers walking past old style gurus, I wonder what they all have in common.
Shoes.
We sat over our vinos and watched the shoe stall on the footpath. Everyone stopped and looked at shoes. They forgot social boundaries and gave each other advice on style and colour. They sat and tried on different footwear and everyone nodded and smiled and generally had a good time.
The international language of shoes is something we all have in common….including you blokes out there.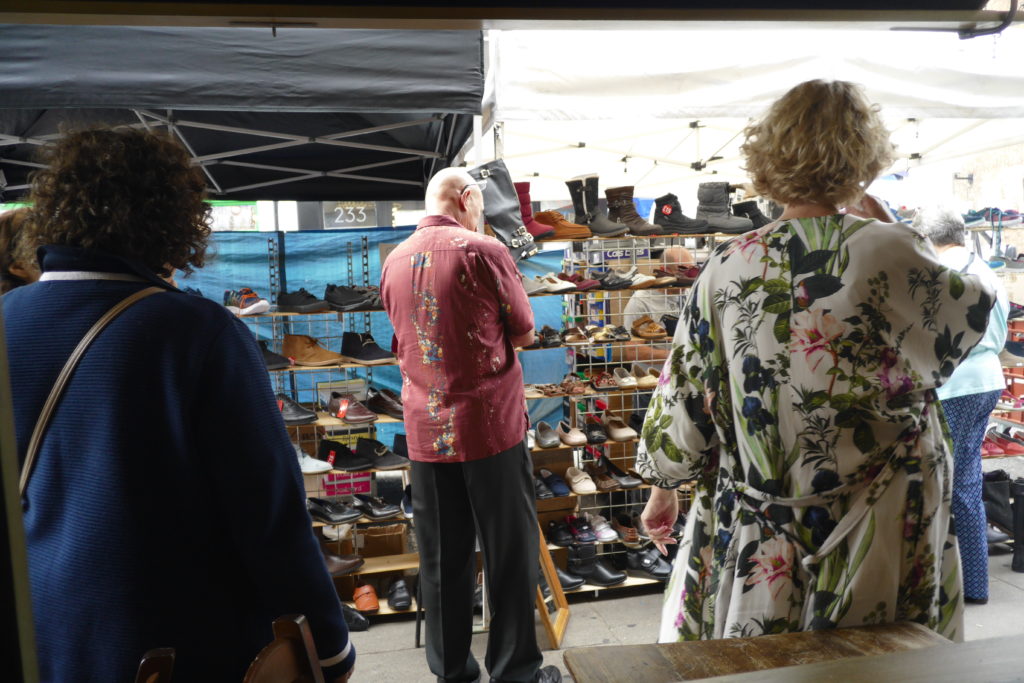 Please follow and like us: