Alba Aldente
We commence our week long "wing it tour" by driving to Alba in Cuneo. Only a two hour drive except for the extra two hours we spent getting lost in the old quarter. The narrow one way cobbled stone streets are a mish mash and there are people everywhere. I am slowly losing the will to live. Finally Mr Wannabeawog parks the car and decides we should try walking to our hotel (conveniently located in a wine cafe). No way I am leaving the car….so off he trots. I am half way through the rosary when he comes back and relays the news that we have arrived during a wine festival. There are tents and wino's everywhere. We will simply have to walk.
Ever tried dragging two suitcases through a pile of wogs at a wine festival? Mama Mia.
We finally arrive at the wine cafe and are given a lovely apartamento….in the attic. Of course, ancient building….no lift.
Who needs a drink? Mrs Wog is who.
Luckily, we found a few wines amongst the 40 or so wine stalls giving away their wares. We also found a charming trattoria called Aldente. No english  spoken but lots of love given to the food. Mr Wannabeawog experienced weighed and  shaved white truffles on his veal. Mrs Wog picked the vino and we enjoyed Amaro Montenegro to top it off. And a few more back in the attic.
Alba is a delight….just don't arrive during a wine festival if you driving a rather large car. And bring lotsa coins to tip cute Italian guys to carry your suitcases up four stories.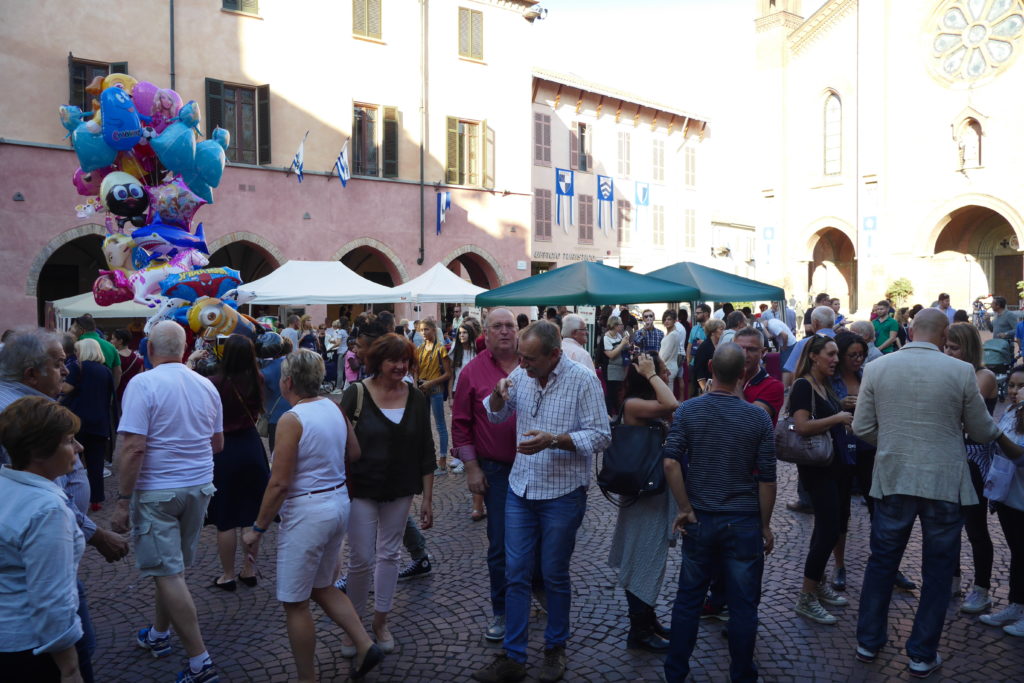 Wine lovers everywhere….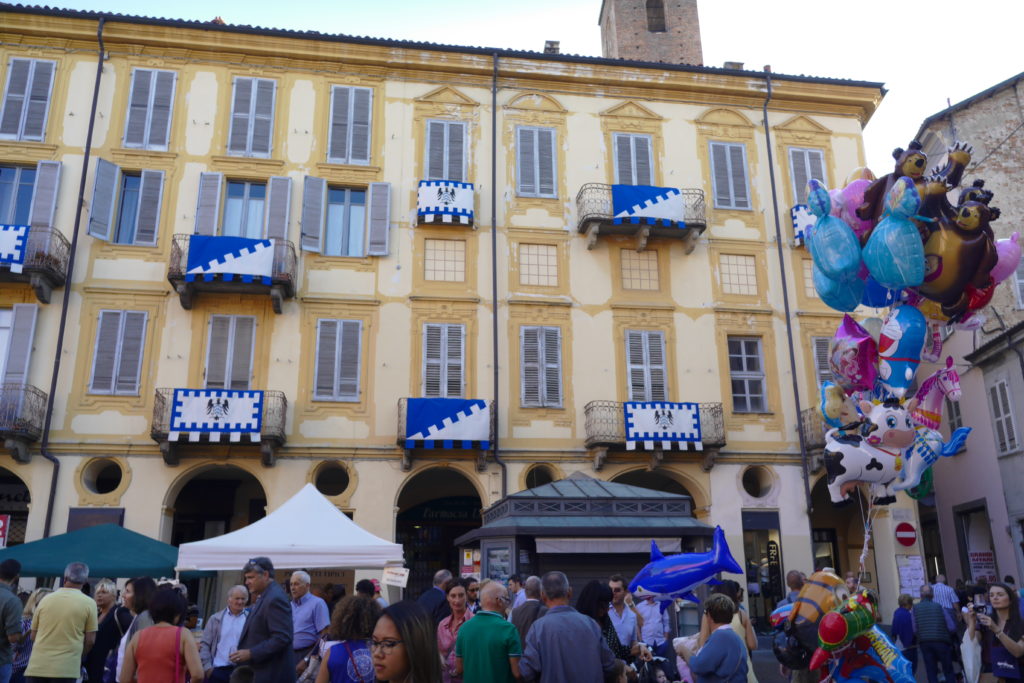 So pretty….even more so after a few vino's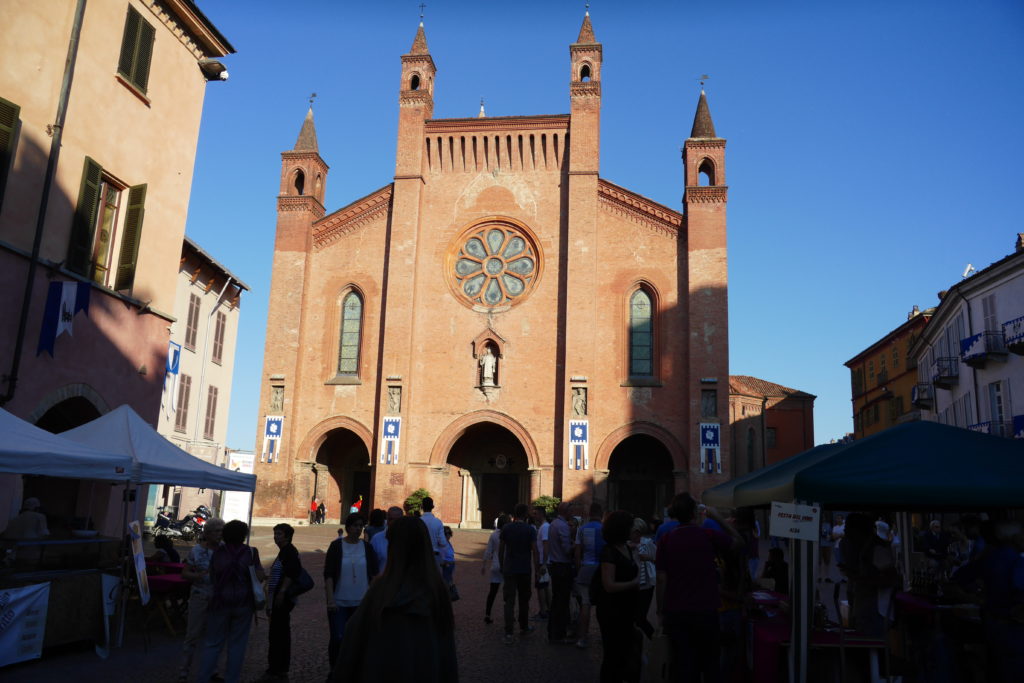 Il Duomo…..where tradition never dies.
Tomorrow….Barolo!!!!
Ciao for now.
Please follow and like us: